Animal Chiropractor Raquel Heisse D.C.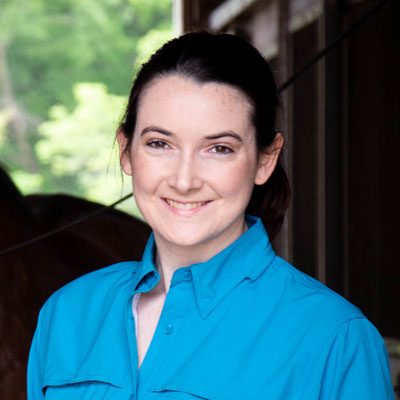 Dr. Raquel is a Missouri native. She grew up in Wentzville and attended the University of Missouri - Columbia, where she earned her Bachelors of Science, majoring in Animal Science. After spending time in the competitive arena of training dressage horses she drew her focus to chiropractic and enrolled in Logan College of Chiropractic.
Shortly after starting classes at Logan, Dr. Raquel found her passion for the Gonstead System of Chiropractic and decided to further her studies in the system through the Logan Gonstead Intern Program. Dr. Raquel has over 300 hours attending Gonstead-specific seminars and credits Drs. Hilary and Derrijk Hollon as her mentors alongside other seasoned chiropractors. Dr. Raquel is also a graduate of Options for Animals College of Animal Chiropractic, a 226-hour program, and is an IVCA certified animal chiropractor. Outside of the clinic, Dr. Raquel enjoys riding horses, caring for her assorted pets at home, and participating in her local book club.
---
Why am I a Chiropractor?
I was diagnosed with spinal scoliosis when I was 13 years old. After consulting with an orthopedist, the common medical treatment for this condition consisted of either a back brace worn 23 hours a day or Harrington rods surgically implanted in the spine if my curvatures progressed.
My mother saw a chiropractor in her early 20s and took me in for an examination and regular adjustments. After 6 months of care, my x-rays showed improvement in my curvatures that the orthopedist could not explain. Having full mobility of my spine is essential to me since I have been an avid horseback rider since I was young. My goal as a chiropractor is to give back to others the health, mobility, and opportunities to live life to the fullest, just as my childhood doctor did for me!
OFFICE HOURS
---
Monday
Closed
---
Tuesday
8:00am - 6:00pm
---
Wednesday
Closed
---
Thursday
Closed
---
Friday
8:00am - 6:00pm
---
Saturday
8:00am - 2:00pm
---
Sunday
Closed